What started out as the main internet radio station UnaSolaFe.org is now Radio40.org. Radio40.org is now the umbrella that houses all five internet radio stations. Today, Radio40.org is composed of 4 Spanish speaking internet stations and 1 English speaking radio internet station. Having been blessed with the talent to produce, web design, and manage over 20 hours of live content, many souls can now be reached through internet radio in the English speaking world and Latin America.
Our mission is to reach the lost by entering the homes of those that seek the Truth through internet radio by preaching the Gospel of Christ. We entrust those that are sound in the faith to broadcast with us and are willing to learn the art of broadcasting. It is our objective to fully train those that work with us the basic fundamentals of professional broadcasting for an effective and quality broadcast all for the glory of God.
Watch our YouTube Video you will not be disappointed!
Click on the Video twice for full screen. Hit Esc key to close screen
In 2004, Luis Camacho was an award winning journalist who walked away from his broadcast career to preach the Gospel of Christ. He graduated from the Bear Valley Bible Institute in Denver, Co in 2006 and continues to preach God's word in English and Spanish. In an effort to reach many souls and sow the seed of God's word an audio CD was produced for mass distribution in Frankfort, Indiana for the Spanish speaking community. Shortly after, a home studio was assembled in order to produce a local church radio program titled Know the Truth Radio, in English, during a time when podcasting began to gain popularity. Thereafter, the idea was conceived to start an internet radio station with the purpose of broadcasting live content rather than professionally produced narrations or pre-recorded audio. Live programing is the essence of our broadcasting.

In addition, Luis works with the Bear Valley Extension program and travels to Guatemala, and Paraguary and teaches at the preacher training school. We will be glad to provide more information and references upon request. The preaching school in Honduras is no longer active. LCamacho@RADIO40.org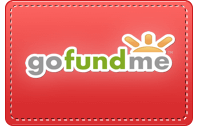 PayPal
Help support this minstiry.
To avoid transaction fees please make check Payable to: Church of Christ
Luis M. Camacho
PO Box #55
Sulphur Springs, TX 75483
With your assistance:
a. I can provide for my family
b. Expand our broadcast
c. Provide new and better equipment every year.
d. Train more preachers to broadcast at a professional level.
e. Continue to work with the Bear Valley Bible Institute Extension Program to Central America.
--------------------------------------------------------------------------------
For more information regarding references and background information we welcome your calls and questions: